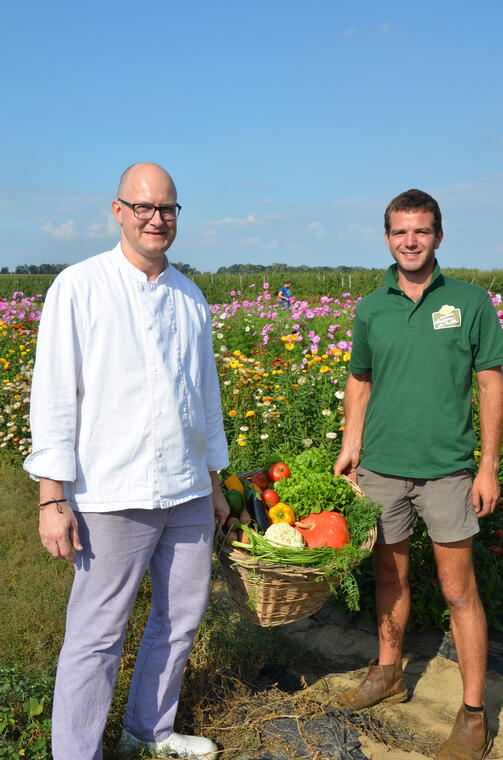 La Cueillette de Férin
Fruits,
,
Fruits and associated drinks,
Fruit and vegetables,
Vegetables,
Vegetables,
Honey,
Farm produce,
Producer
in Férin
Edouard Courtecuisse, his nephew Florent Chatelain and their team cultivate more than 60 varieties of vegetables, fruits and flowers in accordance with sustainable agriculture. At the picking entrance, wheelbarrows and baskets are at your disposal to explore a mosaic of fields and orchards. You will find the pleasure of the good flavors of a product picked at maturity and at the fairest price.
Services

Direct sale
Sales on site
Monday

9:30 AM - 12:00 PM

2:15 PM - 6:30 PM

Wednesday

9:30 AM - 12:00 PM

2:15 PM - 6:30 PM

Thursday

9:30 AM - 12:00 PM

2:15 PM - 6:30 PM

Sunday

9:30 AM - 12:00 PM

2:15 PM - 6:30 PM
Monday

9:30 AM - 12:00 PM

2:15 PM - 6:30 PM

Wednesday

9:30 AM - 12:00 PM

2:15 PM - 6:30 PM

Thursday

9:30 AM - 12:00 PM

2:15 PM - 6:30 PM

Sunday

9:30 AM - 12:00 PM

2:15 PM - 6:30 PM