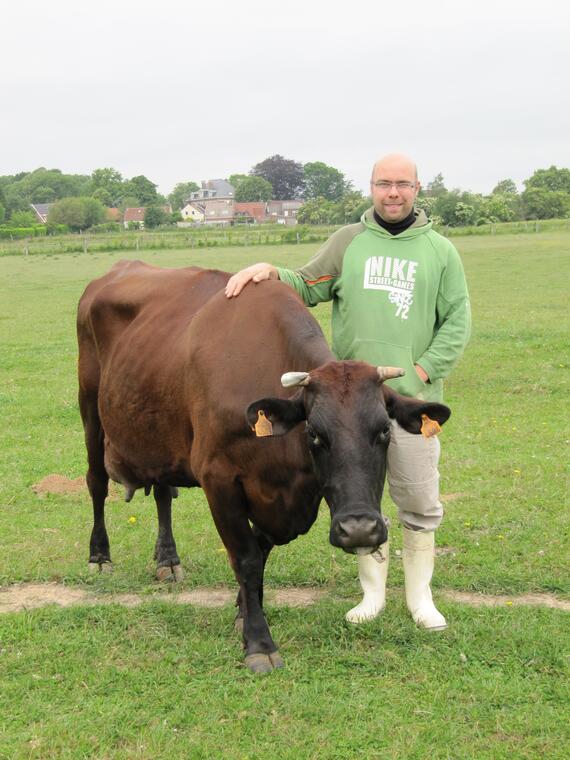 Les Produits Fermiers du tertre
Cheese,
Cheese & dairy products,
Dairies,
Pastry,
Meat,
Producer,
Producer-farmer
in Villers-au-Tertre
Established since 1998 in Villers-au-Tertre, Hugues uses the milk from his fifteen Flemish and Norman cows. Committed to environmental protection, it benefits from organic certification. It offers local cheeses. He prepares homemade savory and sweet pies, first for himself out of greed and then, given their success, for his customers!
Services

Sale of farm produce
Direct sale
Markets